Home | About Us | Club Membership Details | News And Events | Miners Market | Forum/Message Board | links
Colorado Prospector club members - Click here to find your club membership benefits, links & info.

*Colorado Calcite*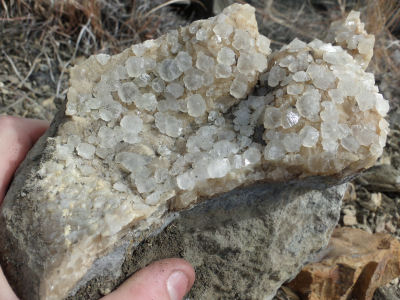 Picture provided by Mike Sandmeier
"A very common and widespread mineral with highly variable forms and colours."

Mohs hardness: 3

Colorado Calcite - pictures and more info in the CP forums.

From Wikipedia - Calcite
"Calcite crystals are trigonal-rhombohedral, though actual calcite rhombohedra are rare as natural crystals. However, they show a remarkable variety of habits including acute to obtuse rhombohedra, tabular forms, prisms, or various scalenohedra."
Check out the Mindat.org database for more detailed information about Calcite.
Site Design by Dan and Denise (Owners/Colorado Prospector)
---