Printable Version of Topic
Colorado Prospector - Gem and mineral prospecting and mining forums _ ColoradoProspector.com _ Club members referral program
Posted by: ColoradoProspector Nov 20 2012, 06:26 PM
Hi club members!

All current club members should now have their own personal referral codes in their emails.


Since there are so many members requesting their codes, we've set up the database with one for each member and all new members from now on will automatically get a referral code with their new memberships activation welcome emails.

Everyone check your emails and start passing out your codes.



Not a Colorado Prospector club member yet? Why wait any longer, now you can actually earn your own membership fees back! Now I ask ya'll......what other club offers you knowledge, discounts and $$?

Posted by: russau Nov 21 2012, 05:43 AM
neat idea!

Posted by: ColoradoProspector Nov 24 2012, 09:19 AM
Thanks Russ! Glad you like the idea, another recent addition to the Colorado Prospector club member benefits growing list.


Posted by: ColoradoProspector Dec 7 2012, 10:35 AM
Just remember, whom ever you send an invitation to, needs to also have your personal referral number when they sign up.


Posted by: Mrs.CP Sep 26 2013, 05:55 PM



We'd like to run a special contest for Colorado Prospector club members this year in celebration of the clubs 10th anniversary.
This will be a "club members referral" contest and the top 3 club members by points during the contest will have their choice (in order by winner) of these three prizes. Each very unique and sure to be a treasure to the winners!
*1st place gets first choice, *2nd place gets second choice, and *3rd place gets the third prize.

Prizes are.......
A gem grade dino bone pendant (30x12mm) wrapped in 14k gold filled wire, cut and wrapped by Dan (CP) from a sweet piece of very colorful dinobone!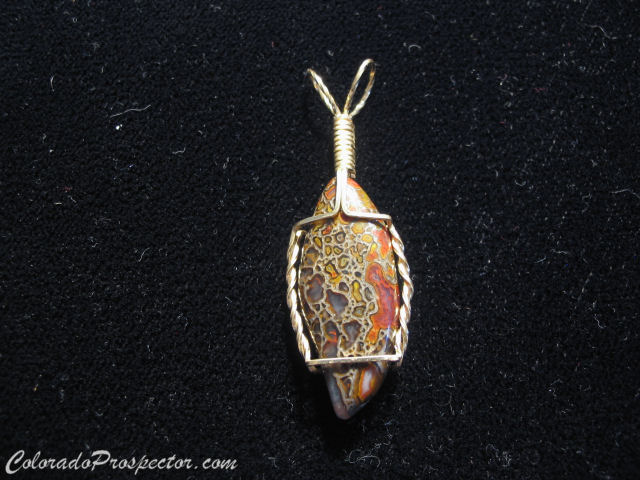 Next is a pair (approx. 6x4mm. 1/2 ct. each) of Mt. Antero Aquamarines, not quite perfectly matched size wise but very close. Pale blue or light blue in color and very nice clarity. Oval cuts that would make a nice pair of ear rings or a great pair of rings for sisters?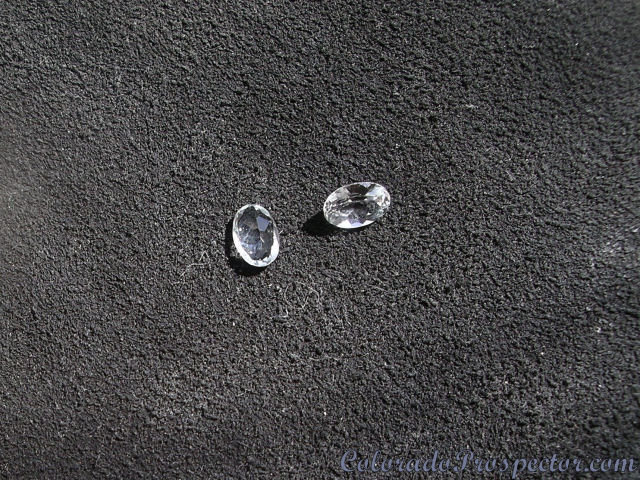 And this one is a Wyoming petrified wood pendant (1 in. and 1/2 in.) with sterling silver custom setting. The stones are hexagons cut from Eden Valley petrified wood by Dan (CP) and set into this beautiful custom setting by Mark (Sunspirit). He did a great job on this piece! It has his trademark design on the reverse side of both pieces.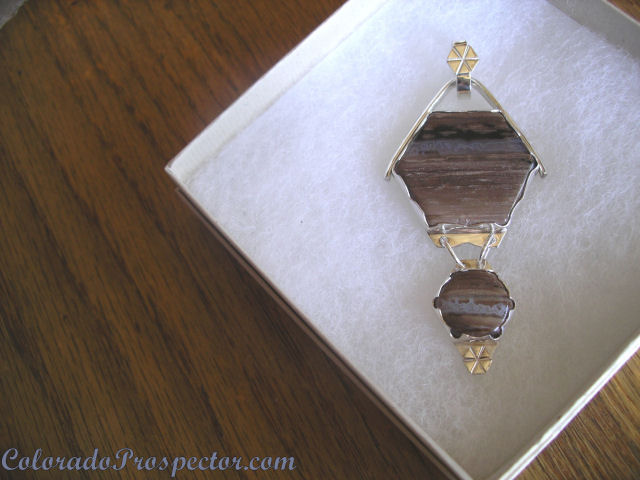 So you ask, how do I earn points?


Easy, you simply use your referal code and start refering your prospecting friends and buddies to join the club using your code. For every referral dollar you get on your kickbacks, you also get a point in the contest...ie FY (yearly) members signing up with your code earns you 10 points, LT (lifetime) members signing up using your code earns you 50 points!

The contest will run through the end of fall and the club membership drive, ending 12/21/13. Your club referral code will always work to earn your kickback bucks! Get to work on those referrals to get your points adding up now......who are the winners going to be?!



*Minimum number of points to win any prize in this contest is 40 points.

Good luck everyone!! If you have any questions about the contest or referral program just ask, we will be glad to help!


Posted by: Mrs.CP Jan 15 2014, 08:58 AM
We are going to keep the contest going for the club members referral program till someone wins them. Remember they either need to enter your referral code in the note box when paying with Pay-Pal or written on the mail in form when they sign up.

Good luck everyone and lets get those referrals out there!

Posted by: ColoradoProspector Feb 25 2014, 01:01 PM


For those of you who are newer club members, this contest is still running today and you can participate.
Just thought I'd post an update here since the thread was started over a year ago and the contest was a later addition.
You'll find your referral codes in your official Colorado Prospector club welcome email. If you can't find yours just contact us and we'll get yours to you.

These prizes are some very unique and interesting pieces I think, each has it's own history/stories to it as well! We're proud to be able to share them with others in the club for this contest.

Posted by: fenixsmom Feb 26 2014, 04:27 PM
I don't know if it's too late, but Swizz was the one who referred me into joining.

Posted by: ColoradoProspector Feb 26 2014, 08:26 PM
Actually the referral program works differently than that but Swizz deserves it

and you're a great new participating club member also.

So we'll allow it for this one.

10 points and $10 bucks for Swizz.



Referral program details are........ Every club member gets their own referral code to give out and the person(s) signing up for the club MUST USE YOUR CODE for you to get paid.
Members using paypal to sign up may enter the code in the note box and mail in sign ups may write the code on the mail in sign up sheet.


*Make very certain they understand to use the code when signing up or we can not give you credit for that sign up.
*Memberships must be paid in full to recieve your referral pay out.
*Offer valid only to club members, your membership must be current at the time to utilize the referral program or get pay outs from the referral club benefit.

If anyone has any questions, post em' up here.

Posted by: swizz Feb 27 2014, 07:45 AM
QUOTE (fenixsmom @ Feb 26 2014, 03:27 PM)

I don't know if it's too late, but Swizz was the one who referred me into joining.
Thanks!!
Posted by: fenixsmom Feb 27 2014, 09:20 AM
No need to thank me Swizz :D Thank you to Dan and Denise for allowing the late referral!

Posted by: ColoradoProspector Feb 27 2014, 01:50 PM
You're both very welcome and thank you!!


I really think the referrals are fun for those that participate and have actually a good potential (depending on where/how used) of a club member paying for some or all of their LT upgrade via referrals......wonder if anyone has had that thought yet?


They could if they chose to..... Just one of many things to do with a few extra $$ which sure seem to help out in todays world for anyone!!

Posted by: ColoradoProspector Jan 3 2015, 01:34 PM
Hi Everyone,

Just thought we'd post a happy new year special we are having this month on referrals. Some of you may have seen it in this month's club members newsletter already too.



Running through Jan,. 31 all referrals during the month will earn double points!

And of course you still get the same referral $'s.



Pass the word around this is the club to join, if you haven't yet you're just missing out!!

Posted by: Mrs.CP Jan 10 2015, 01:44 PM

Excellent work getting the word out there everyone!
Make sure those you are referring to the club have your referral code to add to their club sign up.

Double points this month will get one of those prizes won in no time I bet.
Signing up for the club? Use the referral code of who helped encourage your club membership sign up.



Powered by Invision Power Board (http://www.invisionboard.com)
© Invision Power Services (http://www.invisionpower.com)