Posted by: CP Sep 22 2017, 04:11 PM
Woooohooooo!

It's time for the Colorado Prospector club's fall membership drive 2017 with drawings for silver and gold to be given as prizes for the drive!



For this membership drive we'll be giving away the following prizes in a free drawing.
1st prize …. 1 – 1 ounce silver bar (with prospector and donkey)
2nd prize …. 1 – Gold nugget (.2 gram approx.)
3rd prize …. 2 – ½ ounce silver rounds (1 liberty & 1 Indian head/buffalo)

This year everyone who signs up with the club as new club members, or renews at the yearly level, or finalizes their LT membership upgrade, or existing club members who get a referral during the membership drive, will each get a free entry into the membership drive drawing.

Renewing your yearly club membership early will not lose any time off your current club membership to take advantage of this special. Your current remaining membership time will simply be added to the renewal membership time.

Existing club members…….. remember you're not left out on this fun stuff either!

Just keep using your personal referral codes

, pass them out proudly and make sure they know to use them, you'll get an entry for the silver & gold give away for each referral you have during the membership drive.

If you're not a club member yet check out the club links below to see the long list of cool club membership benefits you'll receive when joining, and our club members are just awesome folks too! You'll fit right in for sure if you like to prospect for minerals/gems and we'd all be happy to have you aboard!
Post up questions if needed or contact us directly in email, we're here to help you find the answers you need!

http://www.coloradoprospector.com/membership.html

http://www.coloradoprospector.com/Club_Membership_Benefits.html

Drawing date for prizes will be 1/1/2018 and prizes that will be won are pictured below…..

1st prize …. 1 – 1 ounce silver bar (with prospector and donkey)



2nd prize …. 1 – Gold nugget (.2 gram approx.)



3rd prize …. 2 – ½ ounce silver rounds (1 liberty & 1 Indian head/buffalo)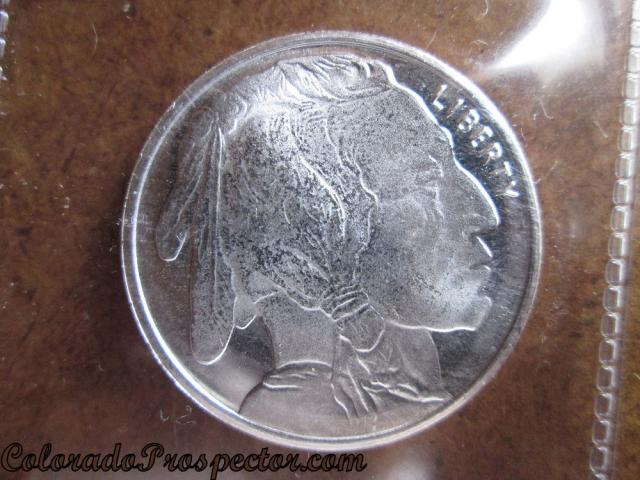 Time frame duration for the 2017 membership drive will be until the end of the calendar year December 31st 2017 and will also include anyone meeting the above criteria retroactively since September 1st 2017 in the drawing entries.
Dig in and discover your prospecting independence!

You'll be glad you did!

Get your entry in soon and as often as possible with referrals to up your chances to win! Have fun and good luck everyone!
Thanks to all the club members for all your support!

Posted by: CP Dec 2 2017, 01:59 PM
There is still a month left to get in your entries to win so take time to get-r-done soon!


Those silver and gold pieces want to go to their new homes soon!




Current club members as well...... early renewing (never looses any time from current) can get you entered, or referrals by using your referral codes, or for anyone at yearly level wishing to upgrade to Lifetime because you think the club is just that cool!!

All will get you another free entry to the drawing to be held at years end.

We're all glad to have all new club members on board, and very much looking forward to all your future participation in the club & website!



A HUGE THANKS TO EVERYONE WHO'VE PARTICIPATED IN THE CLUB, AND HELPED PASS THE WORD AROUND FOR THE CLUB THIS YEAR!! AWESOME.....YOU ALL ROCK!!


Posted by: CP Dec 18 2017, 03:46 PM
Count down to drawing winners is getting close

but you still have almost 2 weeks left to get your entries in while joining the best darn prospecting group of people there is to be found!


Posted by: Denise Jan 2 2018, 01:32 PM
Congratulation to Christian S. for winning the 1st place prize, Chris B. for winning the 2nd place prize and Debra H. for winning the 3rd place prize!

I will send out your prizes as soon as I can. Thank you to all who participated!

Have a Happy New Year everyone and stay safe out there!