Printable Version of Topic
Colorado Prospector - Gem and mineral prospecting and mining forums _ Gem and Mineral Specimen Finds or Processes _ Specimen trimming
Posted by: Mrs.CP Aug 31 2007, 07:32 AM
Ok.....I have several specimens that need some trimming to help make them look more presentable. Any tips on how to do that?



I know Im no "Collectors Edge", but I like to do things myself If I can....hehe


Posted by: Mrs.CP Sep 12 2007, 07:06 AM
Here are a few pics of some specimens that need a trip to the rock salon...hehe




This pic is of some sweet smokey quartz crystals (1 1/2 inch long). They dont sit right, so they need some work so the tips dont get broken.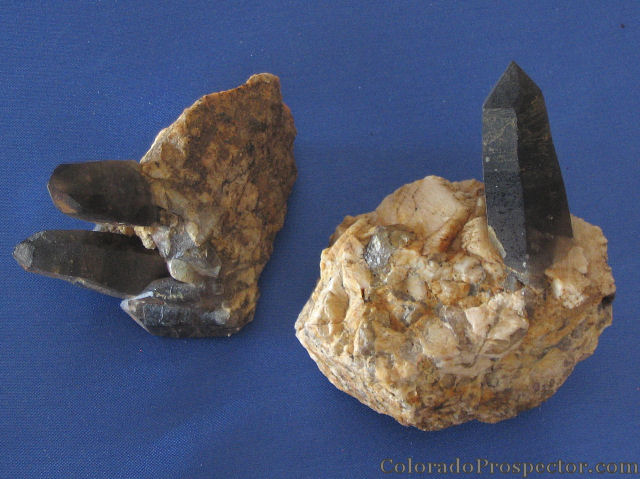 Posted by: Mrs.CP Sep 12 2007, 07:10 AM
This piece is a little pocket with Smokey Quartz crystals and Microcline. As you can see though, there is alot of host rock to this one also. Any ideas?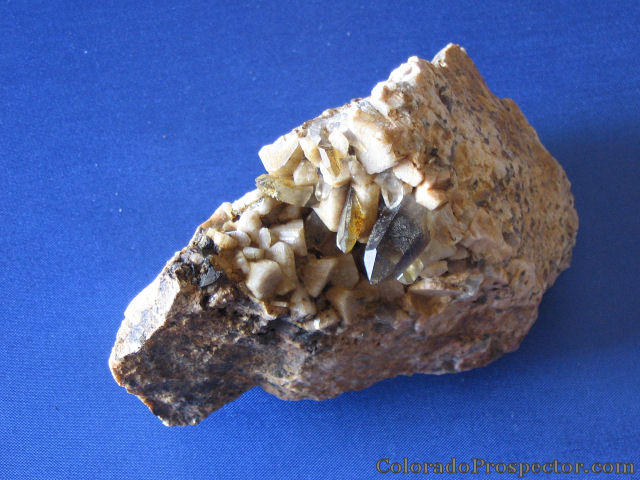 Posted by: Mrs.CP Sep 12 2007, 07:20 AM
This specimen is very cool, and was a blast to find! It has a big smokey quartz crystal, Microcline and Hematite after Siderite.


As you can see, there was another big smokey quartz (on the left) next to that one, but it broke off.

This one definately needs some work.

Would love some feed back on trimming ideas if anyone has any.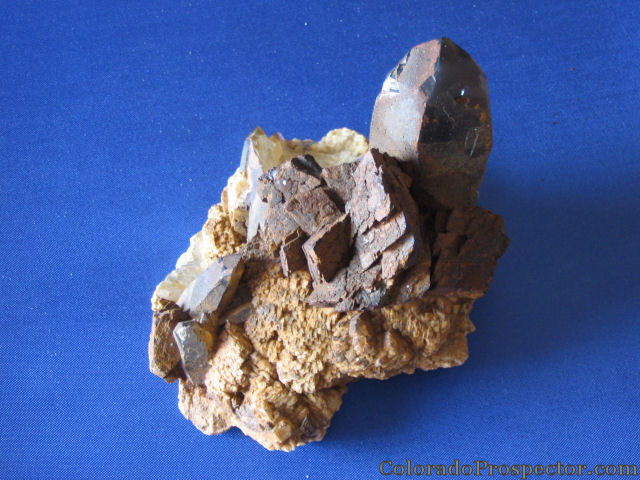 Posted by: Mrs.CP Oct 21 2007, 07:30 AM
No feedback for me on this one?



sigh......

Posted by: jim Oct 22 2007, 06:44 AM
Those specimans remind me of the skeletal quartz that i have. i did trim a piece or two.if it was mine i would position the pieces in my saw where the favored crystals would stand purty.not nessessarily strait up but rather in a nice looking way.of coarse you would have to take into account the length and weight so that it would stand and not topple over .it just needs a good base.as far as bad spots such as the missing smokey i would have to work each piece as needed to keep the good and preserve the purty while removing the undesirable.one thing for sure i learned from the skeletal is masive quartz tends to weaken if the base is thined too much.you hafta remember that before it was massive it was individual crystals.
i don't know if this helps or if it even makes since to others.........but i tried

jim

Posted by: Mrs.CP Oct 28 2007, 03:57 AM
Thanks for the reply Jim. I just need to quit being afraid to cut them, and start.
I know trimming will really help several display alot better. We will see how they turn out.

Posted by: Mrs.CP Apr 14 2008, 01:07 PM
Update on the specimens in the 1st picture....
Left piece was given to Sean for him to decide if it needs trimming or not.


Right piece was trimmed to give it a flat spot to sit for Timmy.
I'll add a piece of felt to the bottom of it.
Here is a picture of it after Dan trimmed it.
Great find Timmy.... Good job!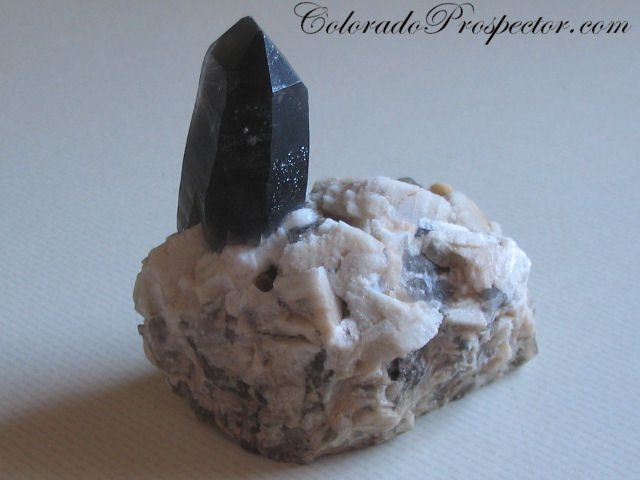 Posted by: Mrs.CP Nov 4 2014, 07:04 AM
Here is a cool one that needed trimming to sit right. It's Amazonite with Smokey Quartz.

Here is a picture after it was trimmed with the 6" saw.

A picture of the trimmed piece.

It was given as a prize at one of the core teams club member pow wows.

Posted by: fenixsmom Nov 4 2014, 07:43 AM
What an awesome prize!!!!! Great trim job!

Posted by: Mrs.CP Nov 4 2014, 08:36 AM

Is a very fine specimen!! Thanks, Dan trimmed that one and did a great job I think.

Crusty was the one who won it at the last club core team pow wow.

Posted by: MikeS Nov 4 2014, 10:43 PM
It is a very beautiful piece and a great trim job!

Powered by Invision Power Board (http://www.invisionboard.com)
© Invision Power Services (http://www.invisionpower.com)